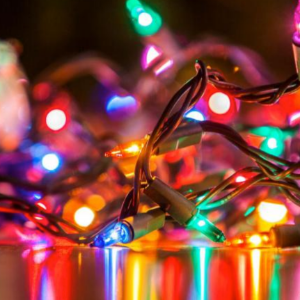 During the fall, the anticipation of holidays like Halloween and especially Christmas often serves as an inspiration for homeowners to offer a festive atmosphere to their surroundings. One of the more common ways for this to take shape is with a holiday light installation that sometimes develops into the talk of the area.
While a Christmas light installation is the main area of focus when such discussions arise, many people also want to make their mark with a Halloween light installation. After all, you've got the entire month of October to show off, a stretch that's capped with the holiday itself. Such efforts have a tendency to amaze awestruck children during their trick-or-treating.

Yet safety factors should always be of paramount concern, which means that using a residential electrician in Arlington from J&B Electrical Services is a wise decision. That's because using an Arlington electrician as your holiday light installer offers invaluable peace of mind that's worth the investment you make.
Below are five benefits you'll get when using a residential electrician in Arlington from J&B Electrical Services:
Gaining More Free Time
The process of any holiday light installation can be a laborious process that can lead to frustration. It can also eat away at your spare time, since your role as holiday light installer means that you have to put it up, take it down and also check for any non-working bulbs.
Most people want to spend some time outdoors before the temperatures start to dip. A Halloween light installation cuts into that time, just as a Christmas light installation cuts into shopping for presents, holiday parties and other fun things. Using an Arlington electrician for these jobs gives you that time back.
The Convenience Factor
Electricity costs money, which means that the longer the lights are on, the higher your bill the following months. Some people forget to turn them off before they go to bed, while some don't get home until long after dark. Using an electrician to make sure that that these lights go on and off at specific times helps eliminate this problem.
Staying Safe
Installing these lights often means using a ladder, which can cause havoc for the amateur installer. At the same time, knowing the nuances of electrical circuits isn't something most people are familiar with under these circumstances. Unknowingly overloading circuits may put you and your family in danger, something that an electrician can properly address.
Addressing Potential Problems
Besides the matter of safety, there can be circumstances in which issues that might otherwise go unnoticed by a homeowner become clearly evident to the trained eye of an electrician. These include wiring that's in the early stages of being frayed, plugs that are showing plenty of wear-and-tear and the amount of wattage or amps that's needed for a particular job. The electrician can make sure everything is ready to go.
Creative Input
Envisioning exactly what you want in these types of lighting installations can be difficult. An experienced electrician has the background to offer cogent advice on things like where newly-installed outlets will work best, exactly what setups deliver the most impact and will use LED lighting to help reduce that electrical bill.
The Right Choice
J&B Electrical Services has a residential electrician in Arlington who can serve as your holiday light installer. So whether you need a Halloween light installation, Christmas light installation or any other type of holiday light installation, make sure to remember that J&B is the Arlington electrician you can trust to do the job right.