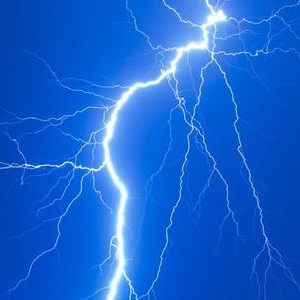 Storms in the state of Texas and elsewhere can unleash plenty of fury and deliver severe damage to property. One weapon that Mother Nature has at its disposal is a lightning strike, which can also leave lingering danger in its wake. Avoiding potential tragedy is always best in such situations, which is why calling for an electrical inspection after lighting strikes is always a wise move.
The Problem of Surges
The prospect of tragedy largely relates to being directly hit by lightning, but individuals will remain in danger until all electrical issues have been properly addressed. One of the ways that such issues continue to exist relates to the problem of electrical surges that can often leave clear signs of their impact and demand an inspection after surge damage has taken place.
Many people are under the false impression that by simply purchasing a surge protector, they're immune from any infliction of damage during a lightning strike. In reality, many strikes can render this piece of equipment useless in the blink of an eye and cause confusion during a moment of crisis.
That explains the wisdom in contacting an Arlington electrician for an inspection after surge damage has clearly occurred. Residential electrical inspections related to either surges or lightning strikes should be undertaken, which can sometimes make a homeowner reluctant because of the perceived cost. However, an affordable electrician is really only a phone call away.
The Value of an Inspection
That affordable electrician has been trained rigorously to conduct the sort of tests around a home that can immediately spot any problem areas. Ignoring the issue is never the answer in these circumstances, considering the potential for a fire to break out from damaged wiring.
Damage to wiring within the walls of a home is particularly insidious. Those residents in the home may be blissfully unaware of the possible damage that's been done or frustrated because they can't figure out the reasons for their lack of electricity. Any electrical inspection after lighting strikes from a licensed Arlington electrician will be able to detect the problem and fix the issue.
Removing the Mystery
The level of uncertainty connected to what damage has taken place because of a lightning strike is indicative of why going it alone should always be seen as a bad strategy. Some appliances may be ruined, yet others may be humming along with no problem. The average person isn't going to be able to solve this paradox on their own, which again is why the concept of residential electrical inspections makes so much sense.
The Best Option
J&B Electrical Services is a company that has plenty of experience when it comes to residential electrical inspections. Our depth of knowledge when it comes to an electrical inspection after lighting strikes or any inspection after surge damage has occurred is invaluable during what's invariably a tenuous time in your life.
That's why more and more homes use us as their Arlington electrician. They know that we offer an all-encompassing approach to our inspections and appreciate the fact that we serve as an affordable electrician they can trust. So when the time arrives that you need such help or need to repair, replace or upgrade electrical panels, give us a call at 817-266-5499 at any time around the clock or use our online contact form.