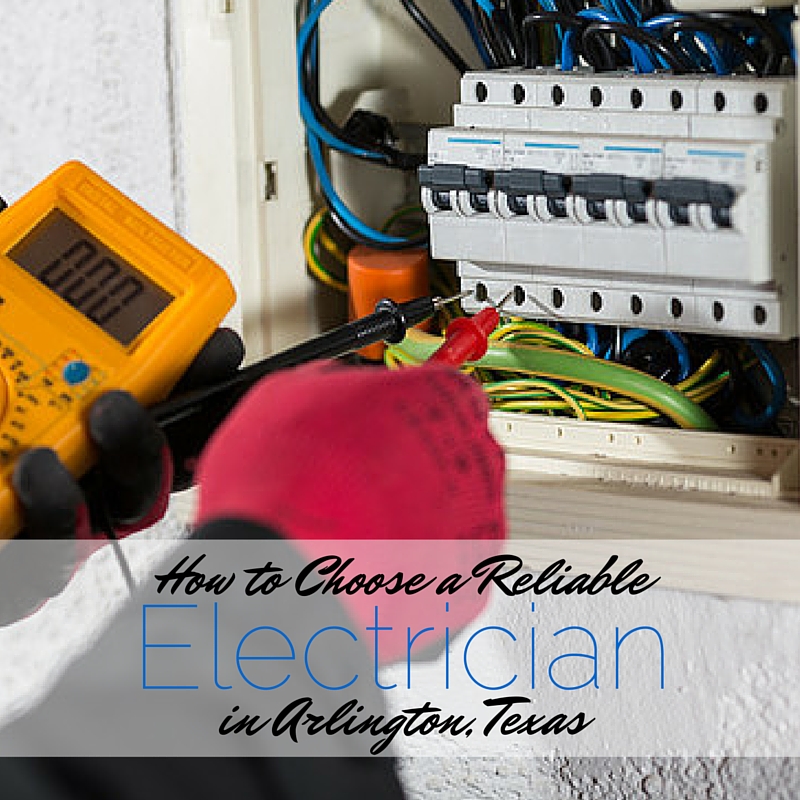 When the fuse box suddenly shorts out, you need a professional right away. If you're thinking about installing recessed lighting or new ceiling fans, you want someone who helps finalize your plans. Both jobs require a combination of industry experience and specialized skills, so you want to choose the best electrical contractor in Arlington before you need him on the scene. How can you make that decision with confidence?
Ask Around Before You Call
Solid reputations aren't established by accident. A successful Arlington TX electrician works hard building good relationships with his customers, and many of those satisfied clients are your friends and family. Ask them for recommendations, and also ask why a favorite contractor stands out from the competition. He might offer lighting design, new-customer discounts or 24/7 response to emergencies. Look through a potential company's digital front window by visiting its website for an overview of available services. Online reviews are helpful, but rely on the word of people who you know and trust.
Expect a Professional Attitude
It's a good idea to meet a prospective electrician before he starts a project. This gives you an opportunity to take stock of his professionalism. A reputable electrical contractor doesn't wear a suit and tie on the job, but he does dress neatly in the company's uniform and is always courteous and forthcoming. An electrician in Texas must pass rigorous testing to earn his license, and he's required to carry liability insurance. He should be willing to show you his credentials, so take a good look, and make sure that everything is up to date. Feel free to ask if he has any additional information or references that can help you make a final hiring decision.
Know What to Look For
Do you need someone reliable for work around the house? Do you want an electrician who can handle big job sites? Not all electrical contractors in Arlington take care of both residential electrical and commercial electrical projects, so talk to a prospective electrician about his specialties. Your best candidate can upgrade the old electrical panel at home and install security lighting around a corporate campus. A full-service electrician troubleshoots existing problems, repairs and replaces old fixtures and runs new wiring. His ongoing technical training keeps him up to date on industry innovations that improve safety and save energy at both your home and business.
Insist on Upfront, Honest Pricing
Unless the job has to be performed under emergency circumstances, you should always receive a written estimate upfront that includes a cost breakdown. When you ask for a bid on a large project, expect a listing of all fittings and fixtures as well as labor costs and a timetable for job completion. Smaller projects don't require the same detailed pricing, but you should understand exactly what needs to be done, how long it will take and what the final cost will come to. Keep an eye out for fees that don't cover materials or labor. If an electrician tacks on charges that you don't understand, insist on clear, honest explanations.
Here at J&B Electrical Services, we're always happy to answer your questions. We handle residential and commercial repairs and replacements, and we take care of electrical panel upgrades too. As a Christian-based, family-owned business, we extend a 10 percent discount to all new customers. You never have to worry about hidden fees or dispatch charges even for our same-day emergency services. When you want the very best Arlington TX electricians on the job, we invite you to contact us today or call (817) 266-5499.