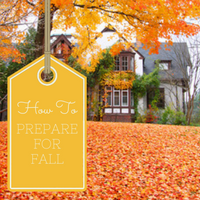 Fall arrives each year in North Texas with some people prepared for the change in seasons and others falling behind in that task. High winds and other inclement weather might cause havoc with electricity. That's why a residential electrician Arlington residents trust like J & B Electrical Services believes it makes sense to put together a checklist for all aspects of your home electrical system. Here are things to look at:
Breaker Box Checking
This central aspect effectively serves as the nerve center for a home's electricity. Looking at a fuse box prior to the onset of lowering temperatures can help address a number of potential disasters.
For example, a simple check of the breaker panel will help determine if the fuses being used for the circuit are the proper size. Not knowing the difference can be a potentially deadly mistake because of the danger of overheated wiring due to an excess of current flow. That's something that can lay the groundwork for a home fire.
Circuit Breaker Fitness
Just like any human being, a circuit breaker needs a little exercise every now in then. In this case, that simply means turning them off and on at least once every year. This prevents them from becoming stuck, with a routine check during the fall an easy time to test things out.
For circuit interrupters, regardless of whether they're ground fault (GFCI) or arc fault (AFCI), testing them on a monthly basis is recommended. Obviously, this can be part of the fall checklist though it's recommended that such a consistent schedule is established. Just simply press the test button to check if it works.
Landscape Lighting Installation
With not as much daylight as the summer months, being able to stay outside gets to be difficult. That can change when landscape lighting installation becomes part of the overall equation for a home, since it allows for an aesthetically pleasing atmosphere and more security for the home's residents. If you're proud of your landscaping efforts, this is the perfect opportunity to show it off.
This type of lighting costs less for installation and can offer a safer alternative to the standard 120-volt system that many people attempt to use. There's no need to offer up a glaring atmosphere, in part because of possible complaints from neighbors. With the landscape variety, subtlety wins out.
Water Heater Outlets
This is likely something that some homeowners don't often notice—until something goes wrong. As the temperature drops, it makes a great deal of sense to consider all of the problems that may occur with this particular appliance.
Leaks within pipes for water heater outlets can be evident from the top or bottom. There may minimal or no hot water available. It might take an extended period of time for water to reheat because the vent flue is dirty or because of low pressure or simply be too hot. Finally, keeping the pilot or burner lit becomes a challenge or lighting the pilot simply becomes impossible.
These issues can usually be detected by a residential electrician Arlington residents trust long before any issue develops when regular maintenance is conducted. That's usually a much better investment than waiting under potentially frigid conditions because of some breakdown in this area.
Getting True Value
While other aspects may also be pertinent, the ones noted above rank among the most important. Some may not consider the overall value of landscape lighting installation as an important issue, but neglecting the others can be disastrous.
So whether it involves an electrical panel, water heater outlets or some other concern, make sure to contact J&B Electric residential electrician Arlington residents have come to know and trust for more than 20 years. The investment will be worth it.