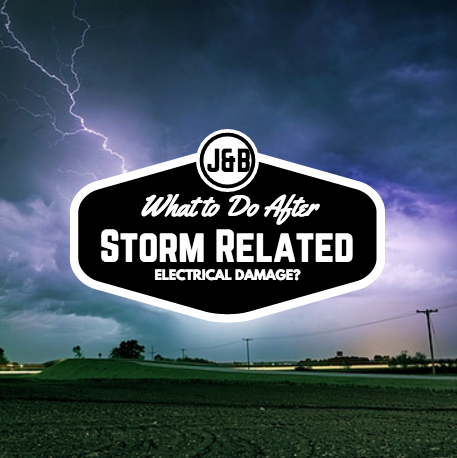 The state of Texas is known for having storms that can have a definite impact on people's property, with some of the damage that's inflicted affecting the electricity for that area. Unless that issue is addressed properly with electrical repairs, homeowners may be without power for a lengthy period of time.
Leave It to the Professionals
Some people with a knack for DIY-type projects should think twice before going forward with any electrical repairs on their own. Instead, simply contacting a licensed electrician in Arlington that's also available for Metroplex residents is the proper decision. That's because delving into this dangerous area on a whim may result in the would-be fixer being shocked, cause a fire to start or lead to severe injury and even the death of that person.
In addition, if you have homeowner insurance or insured items that have been damaged or destroyed during this type of storm, trying to fix things on your own often compromises your policy. The insurance company will likely refuse to pay and you'll be forced to replace such items out of your own pocket-something that be an expensive proposition.
Just how expensive that can be seen is seen in financial numbers that show on a national level, the average storm repair cost ranges anywhere from $2,300 to $5,000. That can be an expensive lesson to learn.
Once the licensed electrician is called, they can arrange for permits to handle any repair job, make a thorough inspection of the affected area and then follow the proper protocol in getting things reconnected.
The Danger of Power Surges
When there are power outages, the resumption of that power comes with no advance notice or can occur almost immediately. That leaves individuals vulnerable to the prospect of power surges, which can quickly and quietly cause a great deal of damage and lead to electrical surge repair. That means the next step will be to contact an electrician in Arlington like J&B Electrical Services to get things back in working order.
In the midst of an electrical storm, any lightning strike can lead to a surge. Just how quick that surge can be is seen in the fact that it lasts less than approximately one-thousandth of a second. In that microscopic amount of time, appliances can be ruined and even the potential for a fire exists.
Some of the reasons that electrical surge repair becomes a necessity is due to faulty wiring that offers no real protection against surges. While using things like surge protectors can help avoid at least some of the issues that develop, the reality is that short circuits and tripped circuit breakers can also heighten a home's vulnerability.
The best strategy when an electrical storm is raging is to immediately unplug as many items in the home as necessary. Chief among these should be all expensive electronics, since having to replace them could put a serious dent in your wallet. Not doing this is a recipe for electrical surge repair.
The Electricians to Trust
At J&B Electrical Services, there are no attempts at tacking on fees during the course of any electrical repairs or offering of any scary scenarios that end up costing our customers more money. Once a repair price is determined, that's the only cost that will be charged by our highly-trained staff that has developed specialties in a variety of areas.
Over the course of more than two decades in the business, J&B has helped Metroplex residents handle their electrical issues in quick fashion. That's due in part to 24-hour availability, which means that we're always one phone call away for those needing an electrician in Arlington and the surrounding area.
Storm damage can wreak havoc on your electricity, with surges, risers or downed lines just some of the dangers. Calling J&B Electrical Services will offer some measure of comfort. That's because of the trust they've instilled with the community through their skill and dedication to getting things back in working order. New customers will receive a 10 percent discount, so contact us today.