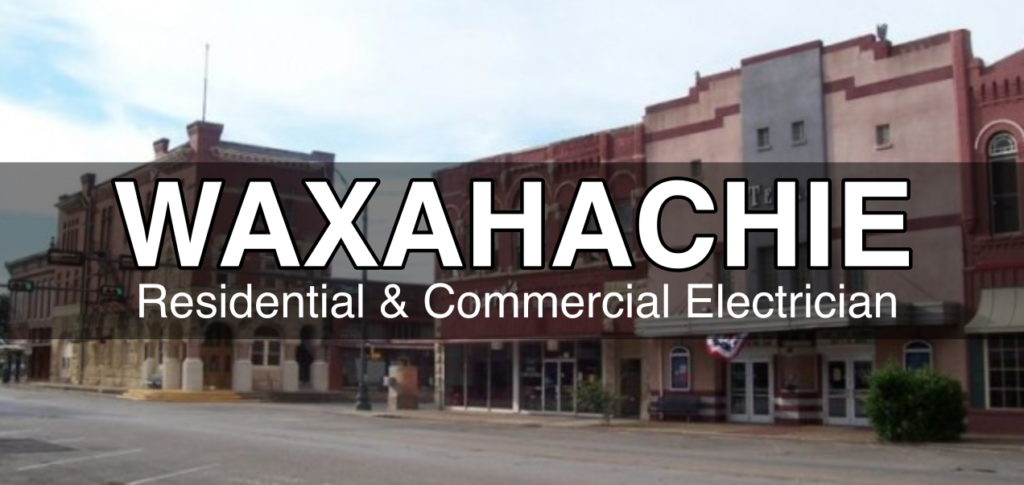 When it comes to electrical repairs in Waxahachie TX, the range of potential concerns in this area can be limited or extensive. One of the few certain things that both homeowners and businesses should always remember is that J & B Electrical Services has established ourselves as the Waxahachie Texas electrician to trust in these particular markets.
A Steady Presence in the Market
Homeowners may be inclined to try and save some money by using an amateur handyman or even doing it themselves. That can often be a risky endeavor that can lead to something as minimal as an unwanted electrical shock or as tragic as sudden death. The latter instance is a clear reason why you should call us when you need a residential electrician in Waxahachie TX.
Fixing issues that surface, providing upgrades that can save money and increasing the comfort level during the torrid summer months are just some of the things that we offer. Among other things, our Waxahachie Texas electrician can handle things for homeowners like:
Adapting LED lighting to cut your energy bills
Installation of landscape lighting to brighten your outdoor area at night
Checking and replacing breakers in order to provide a smooth flow of electricity
Making sure that your ceiling fan provides soothing relief
Casting a Wide Net
J&B Electrical Services has an established presence as a residential electrician in Waxahachie TX. However, that certainly doesn't mean that we neglect the commercial marketplace. We know that keeping things running from an electrical perspective is vital to making sure that the bottom line for your company stays in the positive category.
New builds, a revamping of electrical needs or just ensuring that security remains at the forefront can be reasons to give us a call. The flexibility we can offer with all of the different possibilities means that we work around your schedule, which can keep things humming along.
Of course, we're always available for any electrical repairs in Waxahachie TX that should immediately be addressed. Other possible reasons for contacting us may involve:
Rewiring of remodeled areas
Addressing signage issues that need either fixing or repair
Making the shift from fluorescent to LED lighting
The Case for Calling J&B Electrical
The one constant when it comes to electrical use is that the unexpected is seemingly always around the corner. That can heighten the level of concern for any homeowner and can strike fear into a business that can't afford to be held hostage by electrical issues that either have happened or keep happening.
The good news that can quickly wipe away any such uncomfortable visions is that J&B Electrical can handle the role of being your Waxahachie Texas electrician. We've been doing business for more than two decades and have established a legacy that makes integrity and fair pricing part of our collective DNA.
Not everyone who performs electrical repairs in Waxahachie TX can honestly make that claim, which is why trust is imperative when it comes to choosing this type of business. So regardless of whether you need a residential electrician in Waxahachie TX or are a business that's planning to dip their toe into this market, make sure to give J&B Electrical a call at (817) 266-5499. You can also fill out our online form. We look forward to serving you!