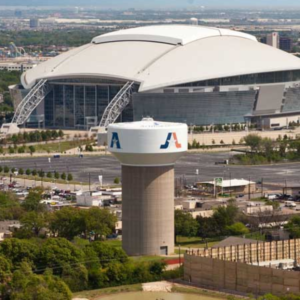 When a request for electrical repair in Arlington is made, it's usually in the wake of something sudden or unexpected taking place. In most instances, time is usually of the essence. Regardless of whether it involves calling for a residential electrician or a business needs the skills of a commercial electrician, the economics of the situation also tend to be at the forefront of any discussion.

Choosing any Arlington electrician for your job simply means you'll end up being quoted any price. That scattershot approach can mean you end up with a quality job being performed-and a huge bill. It can also mean that you have the false impression that the electrician being used knows what they're doing. That money you think you're saving goes down the drain when you discover that their shoddy work will require another call that costs more money.
J&B Electrical Services has heard such stories before. That's why the list below offers four tips on finding an Arlington electricians that can be trusted to perform trusted electrical repair in Arlington at an affordable price:
Doing Research and Prep Work
Beyond the aforementioned value in determining an electrician's quality, you need to focus on their legitimate qualifications. Does the person have the experience like those at J&B? Perhaps more important is whether they're is licensed to perform these duties as all of J&B's are, or is he just a glorified handyman. In the latter case, that can lead to cutting corners, which is dangerous when you're working with electricity.
Before the electrician arrives, it's also a good idea to make sure that a clear path has been made to the problem area. That's because ignoring this means that the electrician will have to waste time to create a viable workspace, which then means a longer job. Since electricians work by the hour, that means you'll be paying for this omission.
Staying Local
Any major firm employing electricians, whether it's regionally-based or has a footprint that spreads across the country, has the money to prominently advertise their services. Of course, simply stating that their residential electrician can handle the job doesn't always mean that's the case. The same holds true for a commercial electrician that's tasked with an emergency.
If something goes wrong or their employees take their time performing a job, complaining about such performance can often get lost in the bureaucracy of a large company. By choosing J&B, you have the comfort in knowing that customer service is one of the paramount tenets of the company's philosophy.
Bundling Jobs
Fixing one job may address a pertinent problem, but other issues may also be in need of attention. The cost of multiple service calls can quickly add up for any home or business, but if such potential concerns are handled within the same trip, the savings involved can eliminate the problem and help your finances stay in order.
Asking About All Charges Beforehand
Different electricians may have charges that end up on your bill. These might be connected to things like travel charges or a higher rate charge for the first hour of work. The research you do before also plays into this, since some firms may not make that information readily available or conveniently forget to inform you, which leads to sticker shock.
J&B makes sure that all of its customers are never surprised when the job is done, offering fair market value for the work performed. They welcome any questions about the charges and make sure that the upfront approach is the lasting memory the customer has of the company.
Simple Peace of Mind
With over two decades of experience to offer those needing electrical repair in Arlington, J&B Electrical Services has long been a trusted local source in this department. So whether the need is for a residential electrician or commercial electricians, make sure to hire J&B to be your Arlington electrician.
We offer first-time customers a 10 percent discount and work quickly to install or repair lighting, panels and other household items. We also offer 24-hour emergency service, so make sure to contact us at 817-266-5499 or fill out our online form.