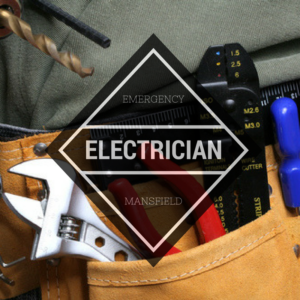 The search for an electrician in Mansfield is something that can take a resident to countless businesses. However, the true test of the reliability of this service is when the call goes out for an emergency electrician Mansfield residents can trust, simply because some companies will seek to exploit the desperation of either a resident or business.
Experience When It Counts
In addition to the trust factor, the skill and credibility of that electrician in Mansfield is integral to making sure that you've made the right decision. Your electrician should be able to perform all of the necessary tasks involved with a job, which might include breaker box repair or some other pertinent issue that's cropped up and they should be licensed to perform such tasks.
Relying on an amateur handyman in an emergency situation can set the stage for making things worse. After all, an issue like the aforementioned breaker box repair can be a complicated situation in which precision and experience in handling such matters is paramount. In the rush to get things fixed, you might end up increasing the repair bill or putting you and others in danger.
The Value of Reliability
Even when you search for an emergency electrician Mansfield residents have used in the past, you may discover that they only have certain times that they're available. Either that or the costs that they charge for emergencies are prohibitively expensive, diminishing the value they bring to the table.
Avoiding the Unethical Electrician
Some companies don't think twice about adding on fees for what they perceive as inconvenience, with such things as a dispatch and service fee tacked onto the final bill. You may not discover such added costs until the job is complete, which can deliver an unwelcome jolt to your wallet.
Even more disturbing than electricians that take their time before arriving at an emergency situation are ones who attempt scare tactics in order to create additional business. They may paint a scenario in which something that doesn't currently present a problem could manifest into some potential tragedy.
The Daily Necessity
Electricity is something that's taken for granted, at least until an emergency strikes. That can bring with it fears from a homeowner about falling victim to the potential danger of food spoiling in the refrigerator or not being able to use any day-to-day devices. In the latter case, that can be important for the growing number of home-based businesses.
For the traditional business, not being able to conduct any work is a nightmare scenario that no one wants to contemplate. That's because with each passing minute, the potential for lost business increases, something that might lay the groundwork for the eventual dissolution of a company.
Living Up to Your Trust
J & B Electrical Services has the experience and integrity to handle the job of being the emergency electrician Mansfield residents use in times of crisis. Yet our role as an electrician in Mansfield encompasses much more standard concerns, which means that we can repair, replace or upgrade your electrical panels to make sure that they keep running smoothly.
We also handle installation of recessed or LED lighting, take care of retrofits and address such things as breaker box repair before a situation actually becomes an emergency. We offer competitive prices and offer a 10 percent discount to first-time customers. Those values coincide with the ones we hold true from a personal standpoint, so make sure to choose the most trusted name when it comes to Mansfield electricians, J & B Electrical Services. Contact us today.