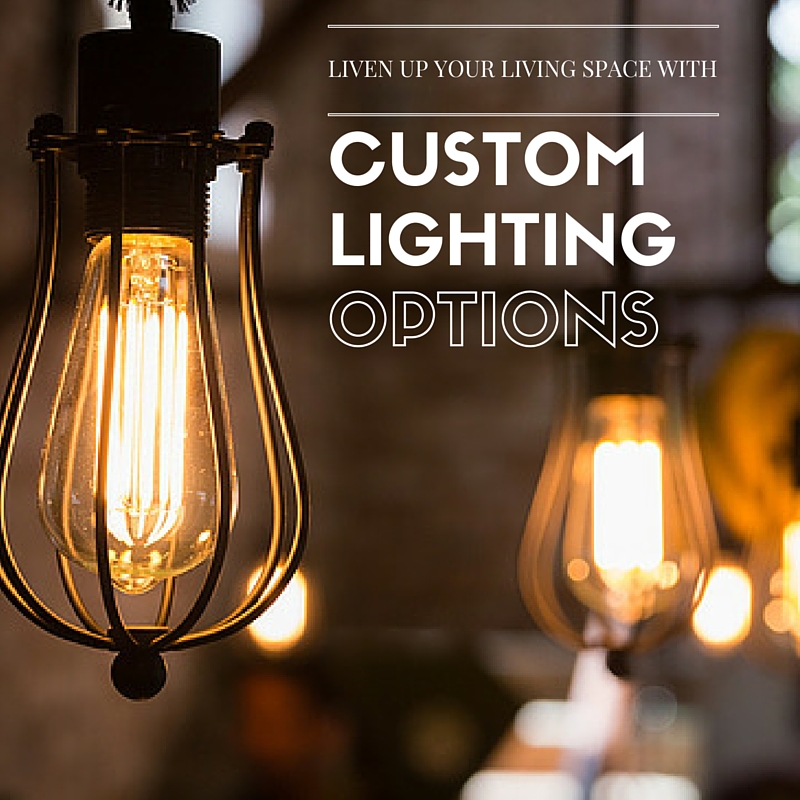 If the thought of remodeling gives your wallet a headache, consider the bright option of upgrading your home with new lighting. For a fraction of the cost of a renovation, you can refresh every room in the house. With a little designing direction from a residential electrician, it's easy to liven up your living space with custom lighting.

Recessed Radiance Flatters a Room
It's just not fair to expect a few bulbs in an overhead fixture to cast a flattering light. Their downward glare casts shadows and leaves corners in the dark. We often recommend recessed installations for homeowners who want something that illuminates a room with an even glow. This type of residential lighting is a great choice for small rooms because it brightens up space without crowding walls and ceilings with fixtures. A custom installation allows you to configure recessed lighting so that it bathes large areas with a soft radiance, and dimmer switches let you set the mood. Invisible, recessed lighting works especially well with energy-saving, long-lasting LEDs.
Modern Tracks Complement Any Decor
You might think of track lighting as a contemporary style choice, but this versatile custom lighting option complements traditional and modern decor. We hang tracks over kitchen cabinets and cooking islands, and we install them in formal dining rooms. These fixtures have come a long way from the simple spotlights of just a few years ago. Today's track lights are available in models that resemble small chandeliers or illuminated sculptures. Your color choices are endless, and tracks can run straight overhead or gently curve around corners. If you want to showcase a favorite wall grouping or shine a light on your best curio cabinet, adjustable track lights do the trick.
Exterior Installations Light Up Home Safety
Imagine coming home to more than a boring front porch light. Picture the house bathed in a soft, welcoming glow and the sidewalk safely lit with path lights. Exterior residential lighting doubles its return on your investment by highlighting the architectural style of your home and adding an extra layer of security to the property when the sun goes down. A combination of bullet fixtures, lanterns and decorative post lights turn the backyard into a bright spot for entertaining, and motion-activated security lights let you sleep better at night. Exterior lighting also enhances important property value, and it always adds to curb appeal.
If you'd like more bright ideas about improving your home's good looks inside and out, contact us here at J&B Electrical Services. We've been casting a better light on homes throughout the Dallas-Fort Worth area for more than 20 years, and we also take care of repairs, replacements and electrical panel upgrades. When you want the best residential electrician in North Texas who can handle any job, contact us first.