Your home's exterior beauty shouldn't disappear when the sun goes down. Custom landscape lighting design casts a special glow all across your property while it adds nighttime security. J&B Electrical Services offers the best outdoor lighting installation available across Tarrant and Mansfield County, and we also handle commercial projects.
Talented Landscape Lighting Design
Imagine ground fixtures spreading a soft radiance across walls and enhancing your home's architectural lines. Picture twinkling lights in backyard trees and focused spots bringing out brilliant colors in your garden. We tailor our outdoor lighting designs to your home's style with a perfect balance of bright illumination and smart security. If you need to upgrade an existing system, we recommend additions that complement older installations, and we take care of all types of landscape lighting repair. We also service commercial properties with security-minded designs for pathways, entrances and parking areas.
---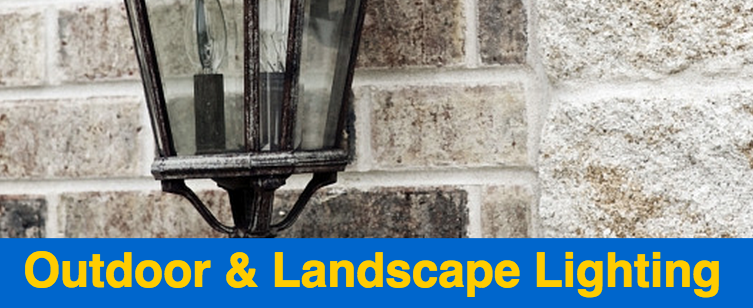 Expert Outdoor Lighting Installation
Every great landscape lighting design depends on professional installation to ensure extended system life and maintain safe operation. Our master technicians thoroughly inspect all electrical infrastructure at your home or commercial property before beginning any work on your project. We confirm system integrity and outline your best options. Your lighting control choices include auto-timers, photocell arrays, motion control, Christmas and Holiday lighting and even smartphone access.
Our expert outdoor lighting installation and repair services are available throughout the Dallas-Fort Worth Area:
Arlington
Burleson
Mansfield
Midlothian
Dependable Landscape Lighting Repair
Age and weather take a toll on exterior lights, but you can count on J&B Electrical Services for every kind of outdoor lighting repair. From switch replacements and lens adjustments to timer reconfigurations, we quickly diagnose problems and offer affordable solutions. If you'd like regular maintenance at home or across multiple properties, we're happy to schedule expert checkups that make sure your landscape lighting operates efficiently and safely. Unlike other master electricians in the Dallas/Forth Worth area, we never charge dispatch, service or estimate fees regardless of your job's size or type.
Whether you want to light up your landscape's natural beauty or add extra security around commercial property, J&B Electrical Services always delivers the very best client care. We back our work with more than 20 years of experience, and our estimates are always free. Give us a call at 817-266-5499, or use our convenient online contact form to request a quote. We look forward to focusing our best on lighting up your home and business.