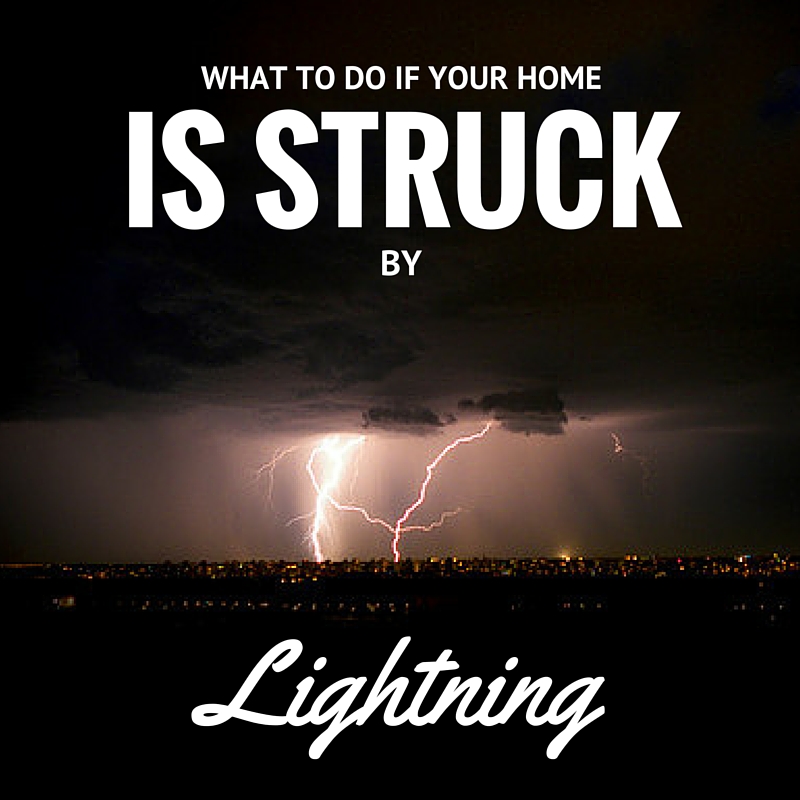 Following up on our most recent blog post about what to do after storm related electrical damage, we wanted to add to it. Our north Texas springtime always thunders into summer with severe storms and tornado warnings. You almost get used to it, but when rain slams the roof and high winds shake the windows, you pay attention. Are you ready for a lightning strike? J&B Electrical sees residential damage caused by heavy storms and lightning every year. We want you to be safe, so we've put together this overview.
The Power of a Strike
It's no surprise that Texas recently ranked third in the number of insurance claims filed because of residential lightning damage. However, when we're called in for a storm surge inspection, we find that folks are usually very surprised by the power of a lightning strike. It can hit a tree, a transformer or the lawn and energize the ground with more than 50,000 volts. Lightning travels multiple paths as it branches through a home along phone and electric lines, cable connections and metal window frames.
Electrical Surge Damage
When lightning hits your home, it can sound like a bomb explosion with an impact that shakes the house as it courses through conductive materials. The power surge blows electrical equipment off walls, knocks down lighting fixtures, melts wiring and scorches outlets. It ruins appliances, fries flat screens and creates multiple fire hazards. A lighting strike also generates intense shock waves that rock your home's structure. The same forces that produce thunder claps can fracture brick and concrete, knock over chimneys and shatter glass.
Six Steps to Follow
The greatest danger from lighting surging through your home is always the risk of fire. Damaged wiring behind walls can short-circuit days or weeks after a strike. If your home is ever hit by lightning, follow these six steps.
Make sure that everybody in your home is safe.
Call the fire department right away.
Evacuate the house until you get the all-clear to return.
Unplug all appliances and electrical devices.
Call your residential electrician to arrange a storm surge inspection.
Consider staying at another location until all electrical surge repair work is finished.
Professional Inspection and Repair
You might not see scorch marks around switches or melted metal in outlets, but you can't risk living with wiring damaged by a lightning strike. It's very important to have your electrical system's integrity confirmed by a fully licensed electrician. We always start the process with a complete inspection that includes testing conductor material resistance and insulation, verifying connections and confirming the condition of all outlets, switches and the breaker box. We address and repair all damage immediately so that you don't have to worry about hidden fire hazards later on.
J&B Electrical at Your Service
Dealing with the aftermath of a lightning strike at your home can be very unsettling. It's hard to wait on a storm surge inspection to confirm your home's safety, and you want the house returned to normal as quickly as possible. We understand, so we offer 24/7 emergency services. Our master electricians inspect your entire property, and then we get right to work on any necessary rewiring, replacements and repairs. We make sure that your home's electrical system is safe from ground to attic.
Your North Texas Residential Electrician
Here at J&B Electrical Services, we're ready to take care of you year-round with more than 20 years of experience. We handle everything from electrical surge repair after lighting strikes to landscape lighting installations. Wherever you're located in Tarrant or Johnson County, you can count on our expertise. Contact us online, or give us a call today at 817-266-5499 for the best residential electrician services in North Texas.