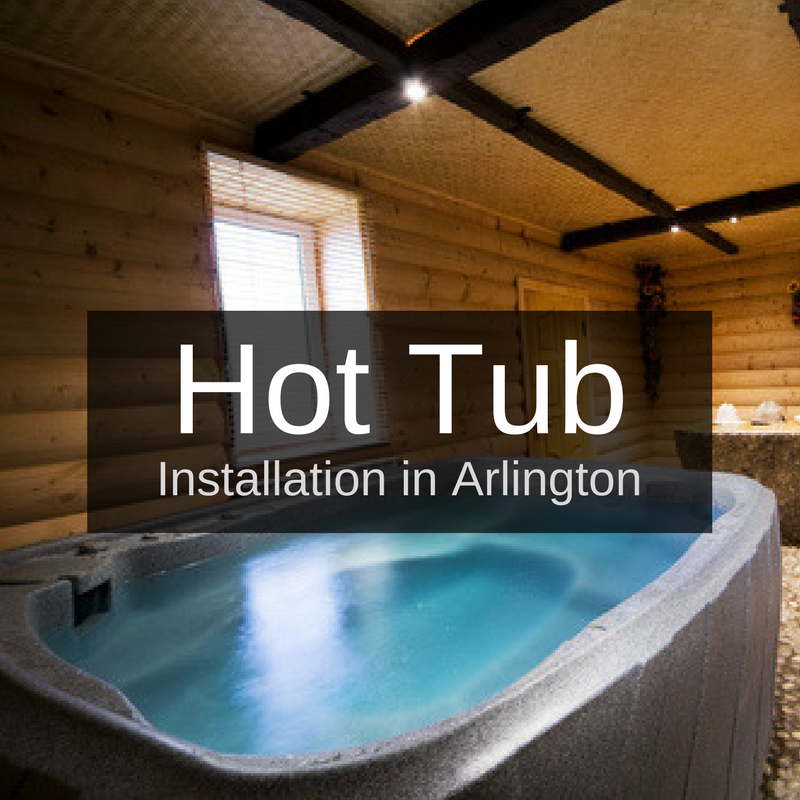 The fun and camaraderie that come with having a hot tub are balanced by the soothing atmosphere it provides. That's why using a licensed electrician in the type of hot tub installation Arlington residents can trust is so important.
A Beacon of Excitement
The winter months can often be a dreary stretch that have to be endured, with the dip in temperatures begging residents to seek out warmer atmospheres. A hot tub will liven things up and potentially broaden the scope of anyone's social circles.
Enjoying the benefits of a hot tub has become something of a pastime for many local residents, since that social magnet effect inevitably helps to draw in family and friends. Yet unless that hot tub's properly wired, such fun won't take place, which means that seeking out an experienced Arlington residential electrician should be near the top of the homeowner's agenda.
The Rules of the Game
Virtually every jurisdiction in the country requires that such wiring be performed by a professional electrician. Using an Arlington electrician that possesses the background to properly set things up is the simple solution to that concern and will put a resident that much closer to embracing the warm waters of that hot tub.
The reason for such stringent regulations stems from the complicated process that's involved in getting things set up. An Arlington residential electrician is well versed in the steps that need to be taken and performs them in a professional manner.
The type of hot tub installation Arlington residents have in mind may have differences when it comes to style and level of usage. Yet the basics of that installation demand the attention to detail that only an Arlington electrician can provide.
A Focus on Safety
Whether you plan on enjoying the comforts of this valued equipment by yourself, with your family or make it a winter cocoon to kick back and relax with others, safety should always be a paramount concern. Using someone who's unlicensed or offers an inviting price could lead to tragedy.
After all, water and electricity don't always go together and one basic mistake by an amateur is something that can make anyone shudder. Besides the potential loss of life, the likelihood of subsequent litigation and an overwhelming wave of headaches because of such a decision are the likely byproducts that will take place.
All of that can be eliminated through the use of an Arlington residential electrician who knows what to do and who doesn't take short cuts that could conceivably compromise the work that's performed. Along the way, the most energy-efficient process can be set up in order to budget the energy costs involved.
Value and Trust in One Package
J & B Electrical Services has more than two decades worth of experience and is the company for hot tub installation Arlington residents have come to trust. That's because that experience spans far beyond just hot tubs, including electrical panels that might be in need of repair, replacement or upgrade.
So when the time comes that you need an Arlington electrician you can put your faith in for any electrical-related concern, make sure to contact us at J & B Electrical Services.