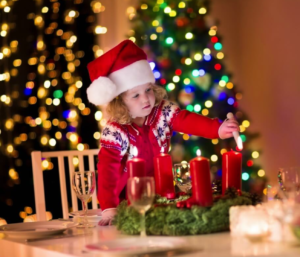 The holiday season should be one in which friends and families get together to enjoy the festive atmosphere that surrounds them. The problem in more cases than you might think is that there can be potential fire hazards lurking. That's because of issues that might otherwise go unnoticed without having a residential electrician checking it out.
Staying safe and keeping your property protected when it comes to such issues is why having access to an electrician Arlington TX residents can trust makes so much sense. A professional electrician knows what to look for with these potential dangers, which can be addressed through the 10 tips below:
Getting a Checkup
One quick way to put your mind at ease with such matters is to contact a residential electrician and have an electrical inspection done. This will help fix what's already considered to be hazardous and make sure that some pending potential tragedy is averted.
Awareness of Key Outside Lighting Differences
One visual trademark of this time of year is a holiday lighting installation that can span from modest to over-the-top. Regardless of what your preference is for a holiday lighting installation, the reality is that stringing lights outside requires lights that are rated for outdoor use. Another important point is that outdoor lights should be plugged into Ground Fault Circuit Interrupter (GFCI) outlets.
Some More Outdoor Wisdom
In addition to the different lighting required, the holiday lighting installation you put up outside should also include some common sense steps along the way. That means always keeping cords above ground and keeping them out of the path of people either driving or walking to and from a residence.
Make Sure of Certification
Any qualified residential electrician will offer strong encouragement about using only certified lighting prior to any installation. That's because they know that substandard options likely haven't undergone rigorous safety checks, which is why those come cheap and why having a trustworthy electrician Arlington TX residents is always worth its weight in gold.
Protect Those Cords
One personal electrical inspection that the average home owner can perform is to simply make sure that the cords won't get damaged. That means not putting them under rugs, where they can get stepped on, or attaching them in some primitive way by using staples or a nail.
The Three Strings Limit
A standard Christmas light installation will involve stringing lights on a tree, around a room or outside. Some homeowners make the mistake of trying to string as many strands of lights as possible. However, three should always be the limit with your Christmas light installation, since going beyond that risks a blown fuse or a potential fire.
Three Feet of Distance
The number three also comes into play when a Christmas light installation near heat sources is considered. Making sure that there's a separation of at least three feet will eliminate the chance that such proximity might serve as the spark for a calamitous fire. In roughly half of house fires involving decorations, this problem turns out to be the cause.
Avoiding Overload
Any qualified electrician Arlington TX residents use will tell you to keep a watch on the number of outlets being used. Such usage with other electric items can tax outlets and set the stage for a house fire that can develop quickly. Bringing in a professional electrician to add more outlets is the wisest course of action.
A Safer Candle
Having candles in the window or otherwise displayed evokes warm memories of the holiday season. However, they also mean a potential fire hazard, something that can be eliminated by using electric candles that can be plugged in. Assuming you have enough outlets, the fear of flames getting out of control is gone.
Turn It Off
Having an electrical inspection done by a professional electrician is invaluable, but one bit of simplicity doesn't require any level of expertise. That involves simply unplugging any decorations or blowing out lighted candles when you go out or go to bed. Such items lose their value when you're not there and needlessly increase electrical costs.