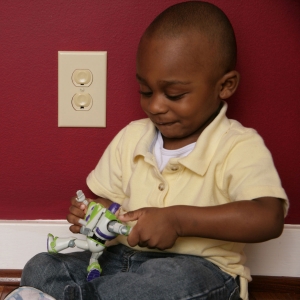 Electricity is used in abundance during the summer months, both indoors and outdoors, which is why having access to an Arlington residential electrician is reassuring. That's because things like outlet repair or electrical panel upgrades can be addressed, allowing you peace of mind by knowing that the work is being done in the proper fashion.

To make things easier on the homeowner, listed below are 10 summer electrical safety tips they can follow:
All Outlets Aren't the Same
Being outside more often inevitably leads to more electrical appliances and devices being used. Yet it's imperative that the homeowner to be aware that both outside outlets and those indoor areas that get wet need to have GFCI outlets in place. That's because they're built to handle wet areas, unlike standard outlets.
The Dangers of Frayed Cords
Regardless of where an appliance may be, the inevitability of the cord getting frayed exists. That can lead to possible danger down the road, which is why having your Arlington residential electrician take care of the situation is your best bet. That avoids inattention leading to catastrophe or tragedy.
Repairing Outlets
Besides replacing cords, considering outlet repair is another wise decision. Outlets can go bad for no reason, but there always tend to happen at the wrong times. By repairing or even replacing them, the problem gets fixed with no stress involved.
Common Sense Matters
We've all been taught to stay away from metal objects when lightning arrives, yet there are still far too many injuries and deaths every year because of people who try and tempt fate. The surge of electricity from lightning is no match for any human, so there's no need to risk your life or that of others by ignoring this basic tenet.
A Smart Home Solution
The idea of a smart home installation is something that can not only save a homeowner money, but make life safer. In the latter case, this can come about through helping maintain the water quality of a pool through proper filtration. One other important facet that comes with a smart home installation is that a summer vacation can be more relaxing by remotely handling electrical usage.
Upgrading Your Electrical Panel
The increased usage of electricity both inside and outside can deliver a burden that your current electrical panel may not be able to handle. However, electrical panel upgrades eliminate that problem by increasing the amps needed, which translates to no danger of shorts or other other electrical disasters on the horizon.
Pool Safety Necessities
Heating your pool requires electrical connections as do other related issues for this fun oasis. Making sure that those connections are fully grounded can help avoid disaster from rearing its ugly head. It also helps to remember not to handle any electrical tools or appliances while wither wet or in the pool.
Avoiding Power Lines
Summer weather has its drawbacks, with inclement conditions possibly downing power lines. Staying away and never touching a downed power line will keep you and your family alive since electricity is still present.
Considering a Whole House Surge Protector
Power outages can lead to lengthy delays in getting back to normal. Avoiding that can be accomplished by having a whole house surge protector installed, which will insulate vulnerable outlets.
Get Familiar With Circuit Breakers
When an outage takes place, the problem can be connected to a circuit breaker. Trying to find that can be frustrating if you're unnerved by the situation, so know beforehand where they're located.
Call the Experts
When you have an electrical issue, the good news is that J&B Electrical Services can handle these jobs. The Arlington residential electrician that we send out is well-equipped to take on jobs that might involve an outlet repair, replacement or upgrade. We can also perform a smart home installation, electrical panel upgrades that might also be simple repair or replacement.
The bottom line is that J & B is the only business you should call regarding such matters. Just contact us by phone at 817-266-5499 or fill out our online form.